How To Invest $20k In Real Estate For Maximum Profits
One of the oldest investment concepts is real estate investing. Even though the market trends fluctuate, it has become one of the more reliable places to put your money. There are several creative ways to invest 20k in real estate, including some that are more hands on than others. Real estate investing is something that even a beginning investor can take advantage of. Want to learn more about real estate investment options that you can reap the benefits of? Keep reading.
REITs
REITs are a popular way of investing money in real estate without having to deal with the day to day of the estate. These are real estate investment trusts that are either privately or publicly held and invest in multiple real estate asset types, often commercial in nature and special-use real estate. Many of the properties include long term leased property. Shares of the REITs can be bought and sold readily making it a liquid type of real estate investing. This can be an excellent way of investing in real estate without having to be hands on, but it also doesn't give the investor much say over how the daily operations are handled.
Purchase Rental Property
For those that want to reap a higher return on their investment, rental property may be the answer. The need is clear from the 2019 American Community Survey reflecting that over 44 million households in the United States were rentals. Using 20k as a down payment on a residential or commercial rental unit could provide the investor with month after month income while also building equity in a property. The downside of investing in a rental property is that it does require time and effort from either the investor or a good management company.
REIGs
RIEGs are like REITS, but not the same in that REIGs do not have the same restrictions relative to the size of investment and real estate. Additionally, REIGs may not allow the investor to remove their investment as easily. REIGs may be a good fit for someone who wants to invest 20k in real estate but doesn't necessarily want to remove those funds soon.
Buy And Flip
One way to see a faster return on your investment is to use your funds to buy property that needs repairs, fix the property up and sell it for more than you paid for it. This could be done by using the 20k as a down payment and obtaining financing or finding a very low-priced property perhaps at auction. Depending on the property and the market, this could be a way to see return on your investment all at once instead of monthly such as with rentals.
Crowdfunding
When you have a small amount of money to work with, Crowdfunding might be a good choice. In this strategy a group of investors pool their money together to invest in real estate or in private funding for other investors in real estate. Depending on the Crowdfunding opportunity, the investor will see return on their investment in a variety of ways and timelines, such as a regular payment over time or a lump sum payment at the end of a project. The advantage of this type of investing in real estate is that it is relatively passive, and you can often start with as little as $5,000 as your first investment. The disadvantage is that some of these opportunities may require that you be a seasoned investor.
Investing in real estate can be a great way to expand your portfolio or even start one. While exploring your personal finance options, it is important to think about what you hope to gain and how fast you want to achieve it.
AUTHOR BIO: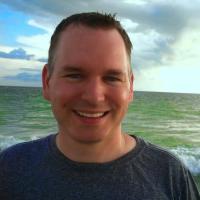 Shawn Manaher is a former financial advisor, has founded 5 online businesses, and is a coach, speaker, podcast host, and author.
He's been featured on Forbes, The Consults Corner on TAE Radio, The Writing Biz, What's Your Story, and more.
He loves to share his personal finance tips and money management wisdom with others on his website, ShawnManaher.com, to help them find financial freedom.
comments powered by

Disqus