Top 10 Affordable Home Staging Tips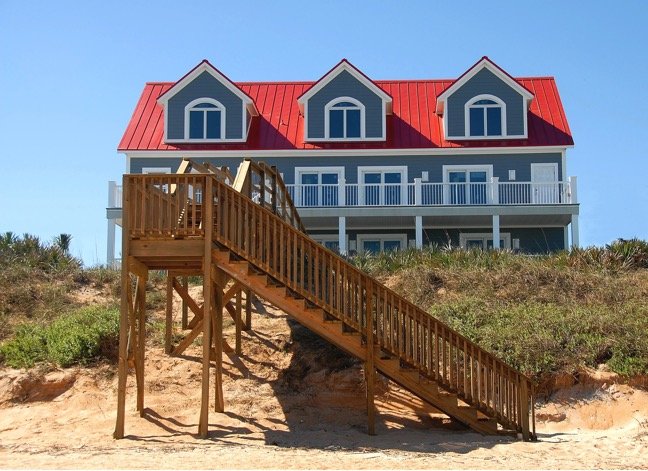 Image Credit: Pixabay
Once you have committed to selling your home, it is time to get the house in order and make it look appealing to buyers. For that simple goal of success, in order to sell my house in Fort Worth you will need to put in some effort. Below are some of the more cost-effective ways to make your house look better and sell faster.
Clean the Bathroom: Scour and Paint
Dirty bathrooms are a big turnoff to a potential buyer. Instead of worrying about it, invest in a bottle of bleach and a can of paint. Scour the walls using a mixture of one part water and one part bleach. Once that clears up the grime on the tile, put on a fresh coat of paint. You will be amazed how your bathroom looks after this project is complete.
For a disgusting shower door, you will also need to buy steel wool and muriatic acid. Mix one part acid with 10 parts water and use it on the door. Scrub with the steel wool afterward and see your shower door looking like new again.
Go Neutral in the Master Bedroom: Appeal to Both Genders
Selling a house means you need to have each space appealing to as many potential buyers as possible. Your master bedroom needs to look great and be a neutral color so a man or a woman can see themselves living in the space. Repaint a neutral color and also be sure to use bedding and accessories that match the neutral theme.
Stain Kitchen Cabinets
Use stain in broad strokes that go with the grain of the wood. Your cabinets will look better immediately. Invest in some new hardware for the cabinets, and you may see a significant improvement in no time. Selling a house with dated cabinets is tough. Selling a house with newly stained cabinets is a lot easier, and the fix is very cheap to accomplish.
Dress Up the Windows Cheap
If your windows look too bare but window treatments aren't going to fit the budget, buy place mats. Use hook and loop fasteners and attach the place mats side by side. Then, hook the bottoms together using pins, and your windows look great and your budget didn't get strained.
Bring the Patio Back to Life
Paint is the answer if your patio looks old and worn. Roll on a light coat of paint, then spray with water. Before the area dries, dab it to give it an updated outdoor look.
Lay Vinyl Tile
This will not only give the floor a fresh look but a natural feel as well. Make sure to lay the tile in different directions to mix tones and avoid too much perfection. Buyers will be intrigued by the inviting look of the floor space.
Bring in the Sun
Open the window shades and feel free to use as many lamps as you can. Try painting a light color and using light-colored furniture where possible. All of this will brighten up the space and make it more appealing to a potential buyer.
Put Your Clutter in Storage
Buyers are interested in a home when it looks to have a great floor plan and lots of space. If you have filled the space with unnecessary furniture or various items over the years, a buyer won't see the full potential of the home. Rent a storage space and clear out your home. Having fewer possessions to work around will allow you to get the place clean as well. Buyers will appreciate both efforts.
Get Rid of Unpleasant Odors
Be realistic about the smell of your home. Old carpets that smell like pets should be removed and replaced with a new and lighter-colored option. This helps eliminate smells and also brings more light to the room.
Give Extra Rooms a Single Purpose
Space that typically was storage or used for random activities needs to be streamlined. Using a neutral color of paint to brighten the room and giving it a purpose like an office will allow buyers to appreciate the purpose and see themselves putting it to use.
Give yourself a chance to avoid mistakes and get your home sold quickly.
comments powered by

Disqus